Wetlands Research ProJect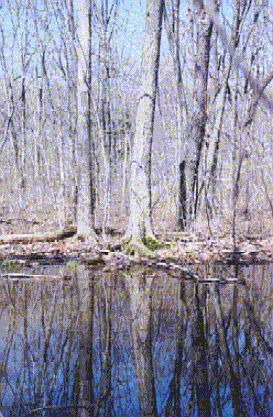 News
4 April 2002 - Well the model wetland plans have fallen through because of the cost. However, we have decided to do a field study in the 4th quarter. We have finalized our sites and we have information posted about each of them. Check back in the coming days for more information on each site including topographical maps of each study area. To see our plans click here.
---

---
The Proposal
For our year long research project, we will develop an investigation into wetlands. One of the main topics we will focus on among many others is the idea of using wetlands to treat wastewater. The first quarter section of the project will be mainly background research and setup of this website. The following quarters will include experimentation on the properties of individual plants in a wetland, the construction of a small treatment wetland, and a possible feasability study of the use of constructed wetlands for wastewater treatment of a whole community.
---
Definition - Types - Importance - Human Impact
2nd Quarter Update
- 3rd Quarter Plans - Field Study
---
Updated 6 March 2002
Any questions? Email us at
wetlandresearch@yahoo.com.